SNU x TMDU – International Exchange Event Brings Together Medical Students from Seoul National University & Tokyo Medical and Dental University
On May 11, the "Seoul National University (SNU) × Tokyo Medical and Dental University (TMDU)" International Exchange Program was held at Akio Suzuki Memorial Hall, M&D Tower, 2F.
This program was held pursuant to the Memorandum of Understanding between Seoul National University and Tokyo Medical and Dental University. Students in each university's Faculty of Medicine took part in this program, which had the purpose of encouraging international exchange and communication. In all, 84 students from SNU, and 124 students from TMDU, participated.
Opening remarks were given by Professor Takashi OYAMA, President of TMDU, Mr. Sokkwang Hong, Consul, Embassy of the Republic of Korea, Dr. YUASA, Dean, TMDU Faculty of Medicine, and Dr. Choi Min-ho, Representative of SNU.
After these remarks, Ms. Koyohide YOSHIZUMI played traditional Japanese music on a
nagauta shamisen
.
The participants then went to the meeting site, participated in discussions, and made presentations to each other. In addition, each group talked about cultural differences between South Korea and Japan.
During the South Korean and Japanese Cultural Show, SNU students performed K-POP, and members of TMDU's Taido Club performed
kata
,
enbu
, and
itawari
. The audience enjoyed all of the performances very much.
At the closing ceremony, representative students from each university exchanged presents on behalf of their classmates, and a traditional Japanese dance,
awa odori
, was performed by the Suikoren dance troupe.
Closing remarks were given by Dr. OHNO, the Trustee for Planning and International Exchange. The participants then took a commemorative photograph.
The next day, on May 12, the sightseeing part of the program was held. Three groups of SNU students had separate sightseeing courses, all meeting up at Asakusa, and TMDU students joined the students at Asakusa and Akihabara, and all groups ended up at Tokyo Tower at the same time.
Although the program lasted for only a short period of time, SNU students and TMDU students definitely deepened their mutual friendship.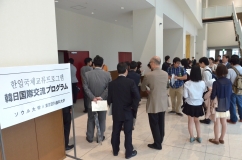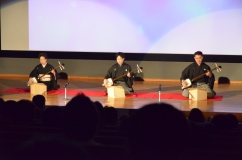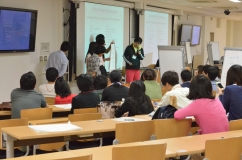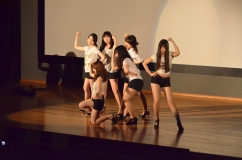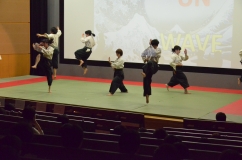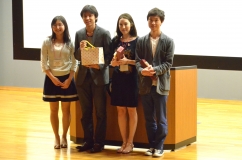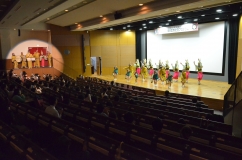 Event News