Medical Hospital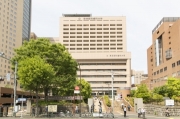 The Medical Hospital runs its own Website.
Please visit the Website to learn more about the Medical Hospital.
Go to
Medical Hospital Website
(Link will open in a new window.)
Dental Hospital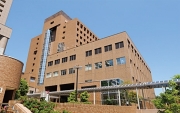 The Dental Hospital runs its own Website.
Please visit the Website to learn more about the Dental Hospital.
Go to
Dental Hospital Website
(Link will open in a new window.)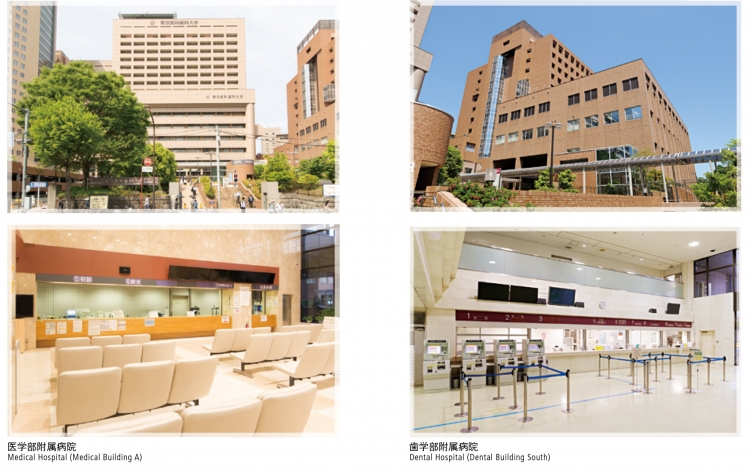 The Medical Hospital is committed to providing excellent patient care as well as advanced medical technology to the community. The mission of the Dental Hospital includes developing world-class staff as well as providing excellent dental care tailored to individual patient' s needs. The success of these missions requires (1) the practical training of faculty, staff, students, and trainees and (2) innovative scientific research and breakthrough discoveries. Each member of Tokyo Medical and Dental University is devoted to accomplishing our missions by delivering high quality patient care, education, and research while respecting the human spirit.
 Our ultimate goal is to provide the highest quality medical care and scientific knowledge in the future, which includes:


1. To provide patients with the best possible medical care and enable them to enjoy their daily life and health to the utmost extent.
2. To reduce the likelihood of illness with the application of new findings in preventive medicine and clinical studies.
3. To improve the cure rate of illness with the swift application of new findings from clinical trials.
4. To educate medical professionals who are sensitive to society's needs.
5. To train medical professionals who can offer clinical training for students in their internship in the TMDU teaching hospitals and other affiliated hospitals.
6. To develop medical educators and researchers who have vision for the future, and who can advance medical education and practice for coming generations.


In line with these general purposes, we have the following specific aims:


1. To provide a well-organized learning environment with multiple attending teaching staff and a variety of clinical experiences for undergraduate and postgraduate education.
2. To provide patients with safe and high quality medical care .
3. To develop cooperative relations with central hospitals in the Tokyo area, as well as establishing a support system for providing significant medical contributions to the global community.
4. To conduct collaborative studies including clinical trials with other affiliated hospitals, and widen the coverage of high quality medical care.
5. To promote an effective intercollegiate research environment and bring our intellectual resources in cuttingedge medical science to society.
6. To establish efficient and economical management of the hospitals and help bring medica l security to the nation.