Message to TMDU Alumni
Message from Director of Institute of Global Affairs, TMDU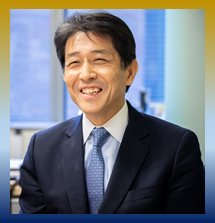 Tomohiro MORIO, MD, PhD

Professor, Department of Pediatrics and Developmental Biology
Director, Institute of Global Affairs
*****************************************************************************************************
皆さんとご家族の皆様が、健康でお過ごしのこととお慶び申し上げます。現在私たちは、COVID-19のパンデミックにあたり、今まで経験したことのないような時間を過ごしています。このようなパンデミックの時期に際して、国際協調や相互支援はこれまでになく重要になっていると感じています。皆が繋がり、また相互の力を合わせれば、様々な世界的な医療危機にあたっても、数多くのことを成し遂げられるものと思います。
過去には1680名の留学生が本学を卒業され、今360名の留学生が大学院にて研鑚を積んでいます。私たちは優れた成績や、優れた業績を上げた数多くの本学卒業生を誇りに思っています。
直接お目にかかっての交流に制限がある中でも、私たちはネットワークを強固に保ち、新世代のオンラインコミュニケーションを確立し、情報を交換し、また友情を深めていきたいと願っています。
リニューアルされたホームページを訪れ、今のTMDUのことを知っていただければと思います。また、統合国際機構のスタッフやTMDUで知り合った仲間や先生たちと連絡をとって、将来に向かって更なる交流をと願っています。
私たちは卒業生との繋がりは極めて重要と認識しており、これからも交流を深められればと思っています。
また皆さんとお目にかかれることを楽しみにしています。皆さんの健勝をお祈りいたします。
I hope this message finds you and your families safe and well.
We have experienced a time like no other with the pandemic impacting us all.
International collaboration and mutual support have never been this important in face of global pandemic. United and interacted, there is little we cannot do in a host of global crisis in health and medical care.
More than 1680 international students have graduated from TMDU in the past, and more than 360 international graduate students are now studying at TMDU. We are proud to have many international students who showed excellence in academic achievement and academic endeavor.
At a time when face-to-face social interactions are restricted, we hope to maintain our strong network and to establish next-generation digital communication to exchange information and to promote our friendship.
I encourage you to get to know the current outlook of TMDU through our renewed web site and contact the Institute of Global Affairs office or someone you have already known at TMDU for future academic exchanges.
We highly value the bond among our alumni and look forward to our long-lasting interaction.
I hope to see you all soon and wish you all the best.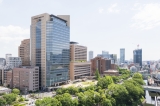 お世話になった先生方からの
アラムナイの皆様へのメッセージ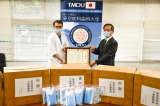 イベント、ニュースを随時更新しております。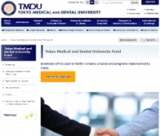 東京医科歯科大学基金について情報を掲載しております。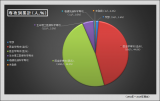 アラムナイの各種データについて掲載しております。