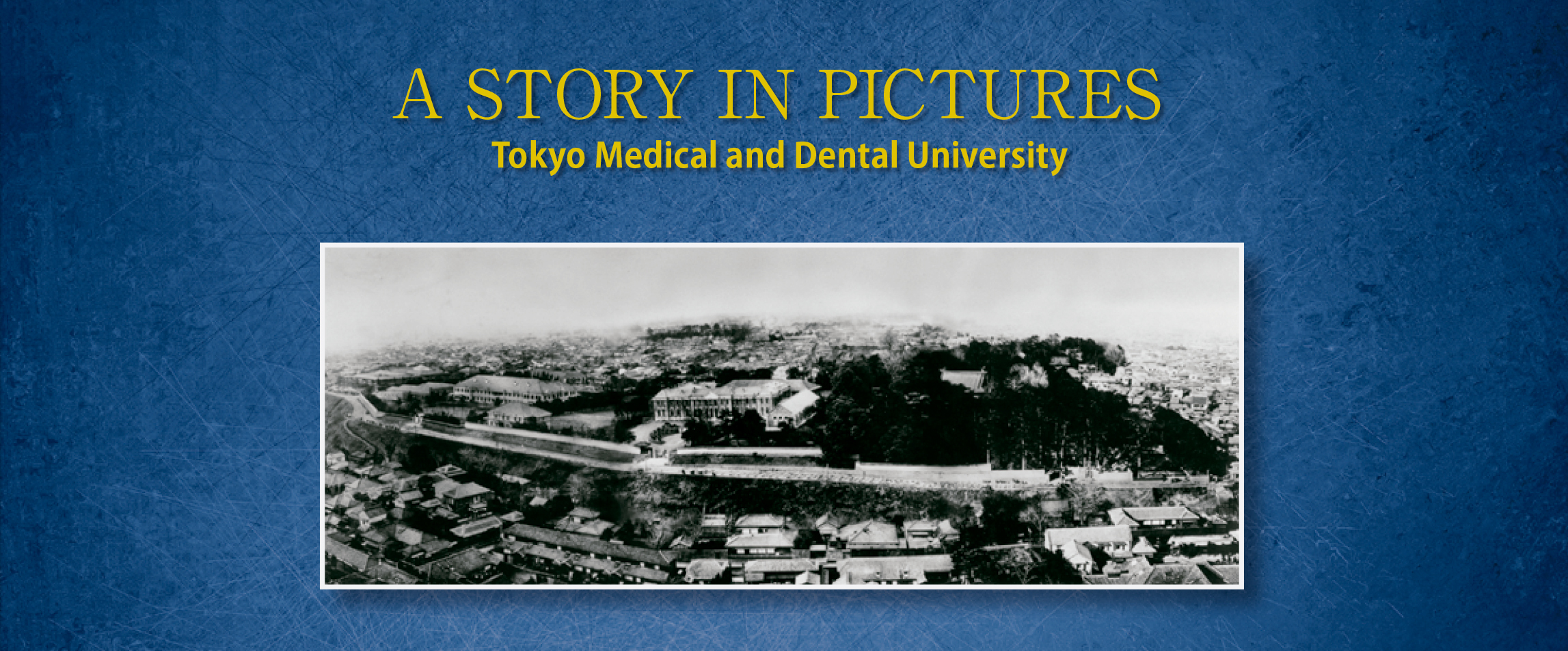 The history of Tokyo Medical and Dental University is portrayed in pictorial form in the exhibition space attached to the eastern side of Akio Suzuki Memorial Hall (M&D Tower, 2F).
The photographs on display are regularly rotated and appear in thematic groupings such as "Tiers of History," "Threads of History," and "Currents of Time." These historical photographs chronicle TMDU's evolution, from its founding to the present day, and are displayed as part of a program to inculcate pride in the university.

*Other photos are currently on display in the exhibition space.
File download
Exhibited September 2011 - September 2012

Exhibited October 2012 - September 2013 (provisional)

Exhibited October 2013