Imperial College London (ICL) Delegation's Second Visits to TMDU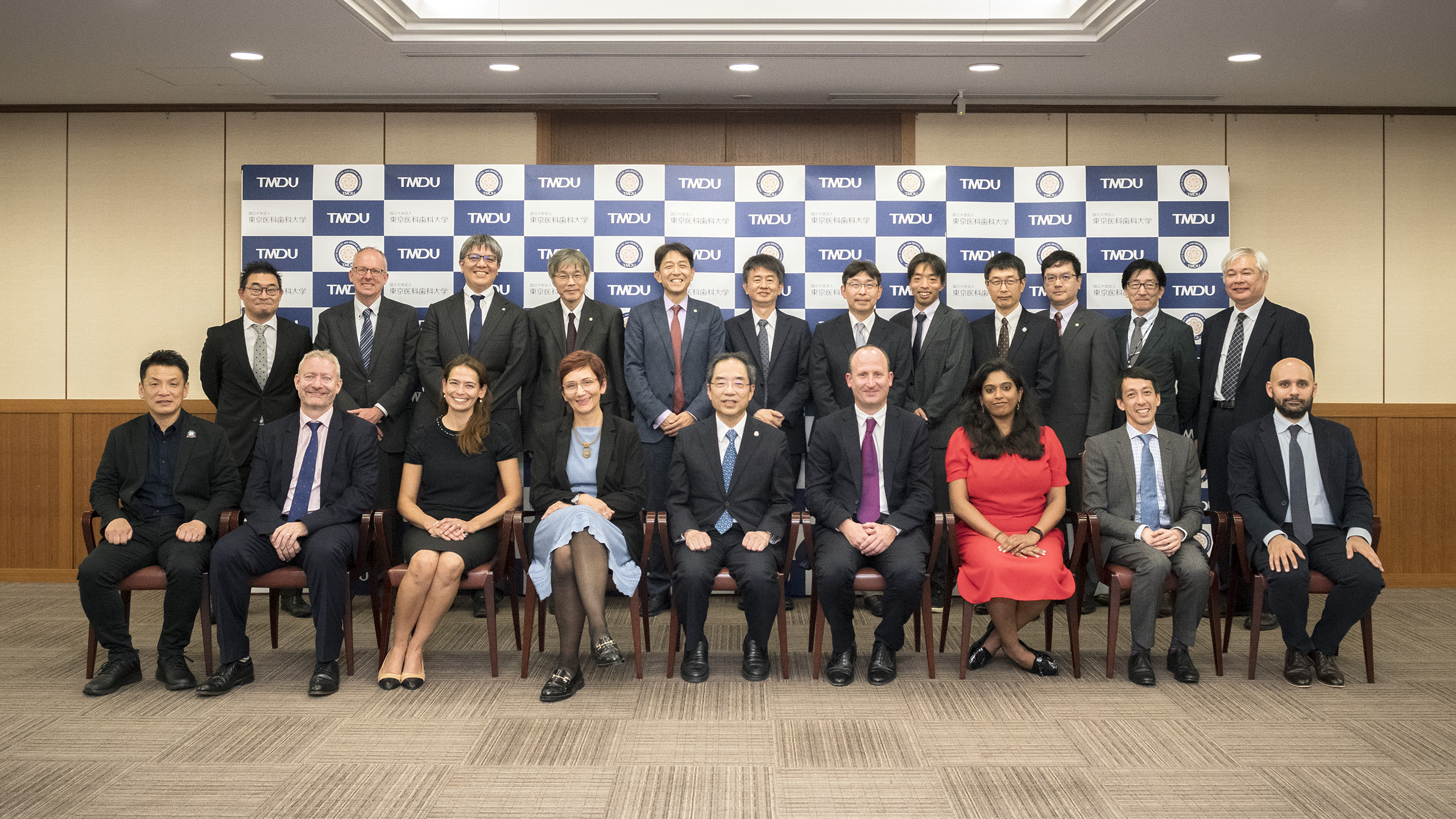 On Tuesday, 10 October 2023, a delegation from Imperial College London (ICL), including Prof. Graham Cooke, visited Tokyo Medical and Dental University (TMDU) to discuss "Future Research Collaboration" and "Academic-industry Collaboration" with TMDU faculty members.

Following their visit this March, this October visit became a great opportunity to deepen the relationship between two universities and to facilitate the future realization of interuniversity research collaborations.

The meeting began with opening remarks from President Tanaka, followed by updates on both universities from Executive Director Furukawa and Prof. Cooke. Then lively discussions with 8 participants from ICL and 15 from TMDU about future collaboration in both research and Industry-Academia partnership fields took place. The discussion covered a wide range of topics from the specific areas of collaboration to funding for research.

Both agreed on holding meetings regularly to further discuss concrete plans for collaboration, so more active interactions are expected moving forward.