University of Illinois at Urbana-Champaign Delegation Visits TMDU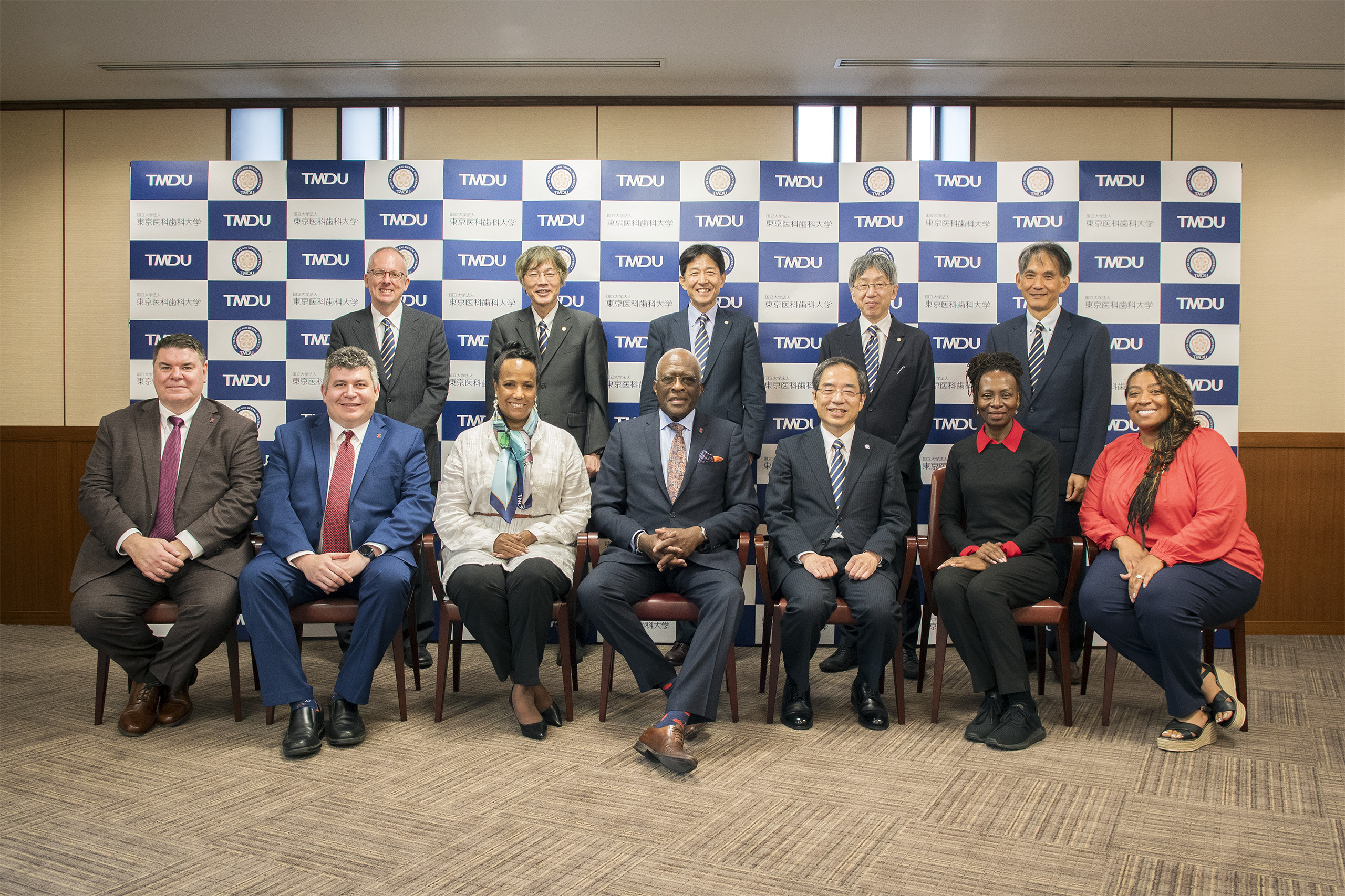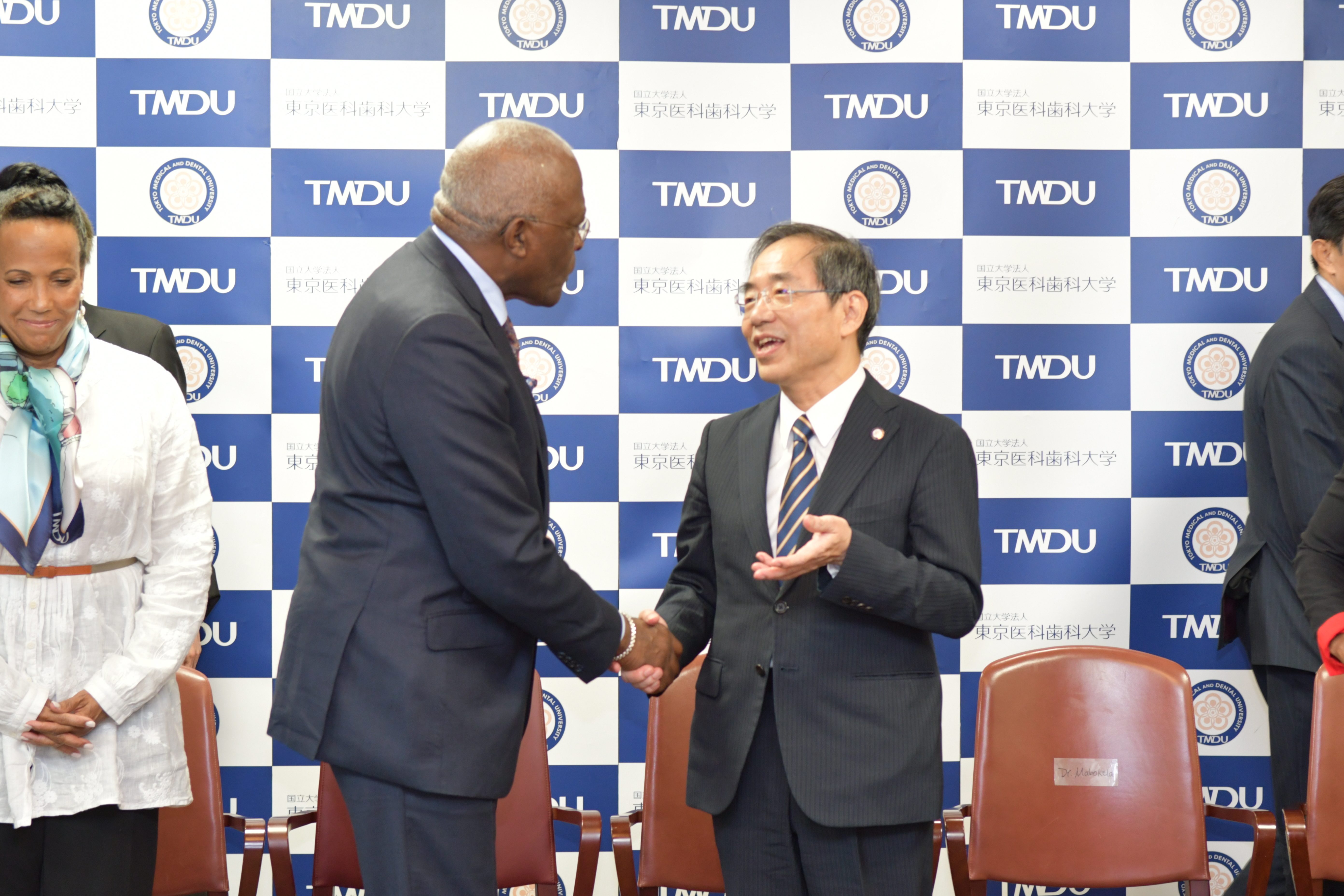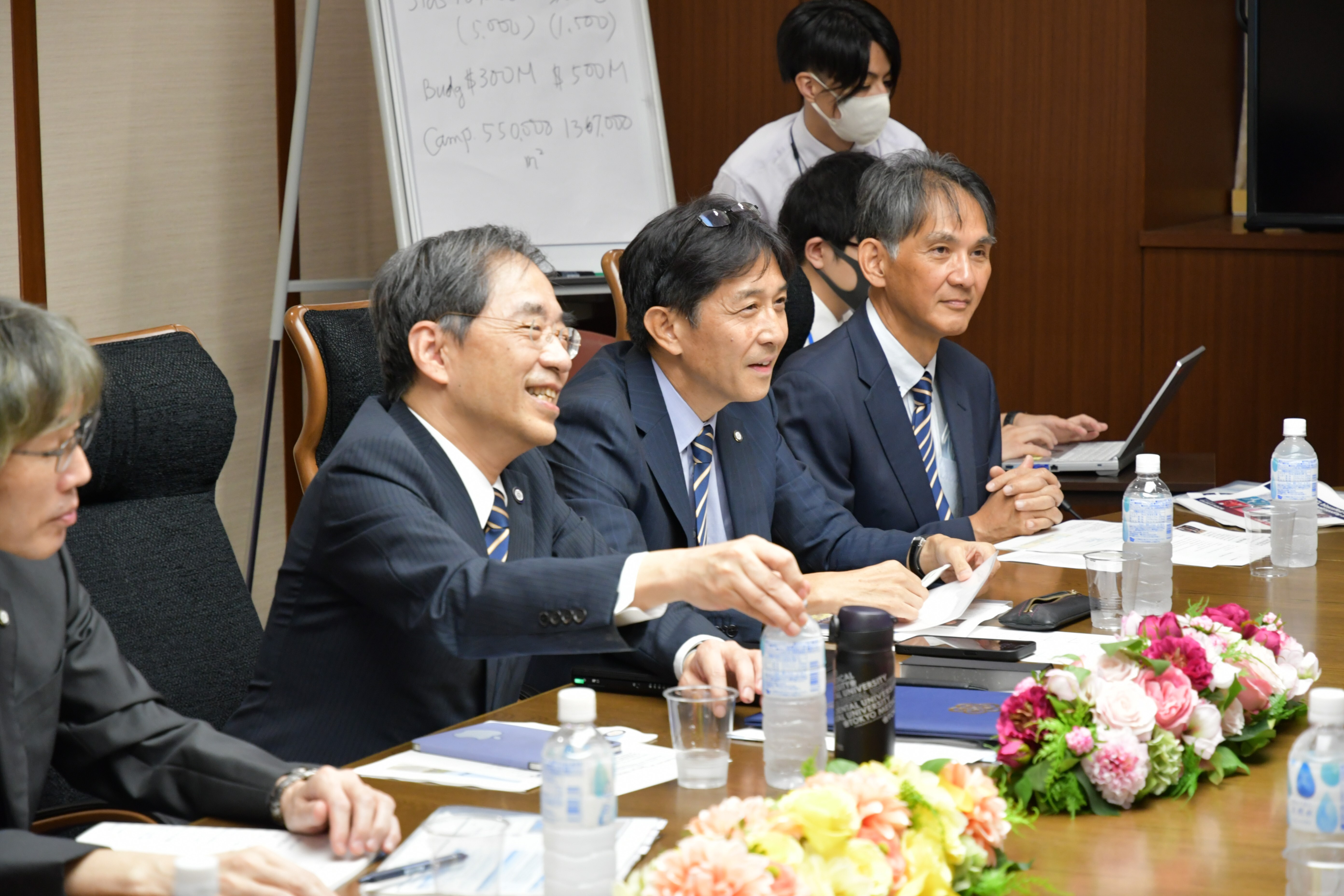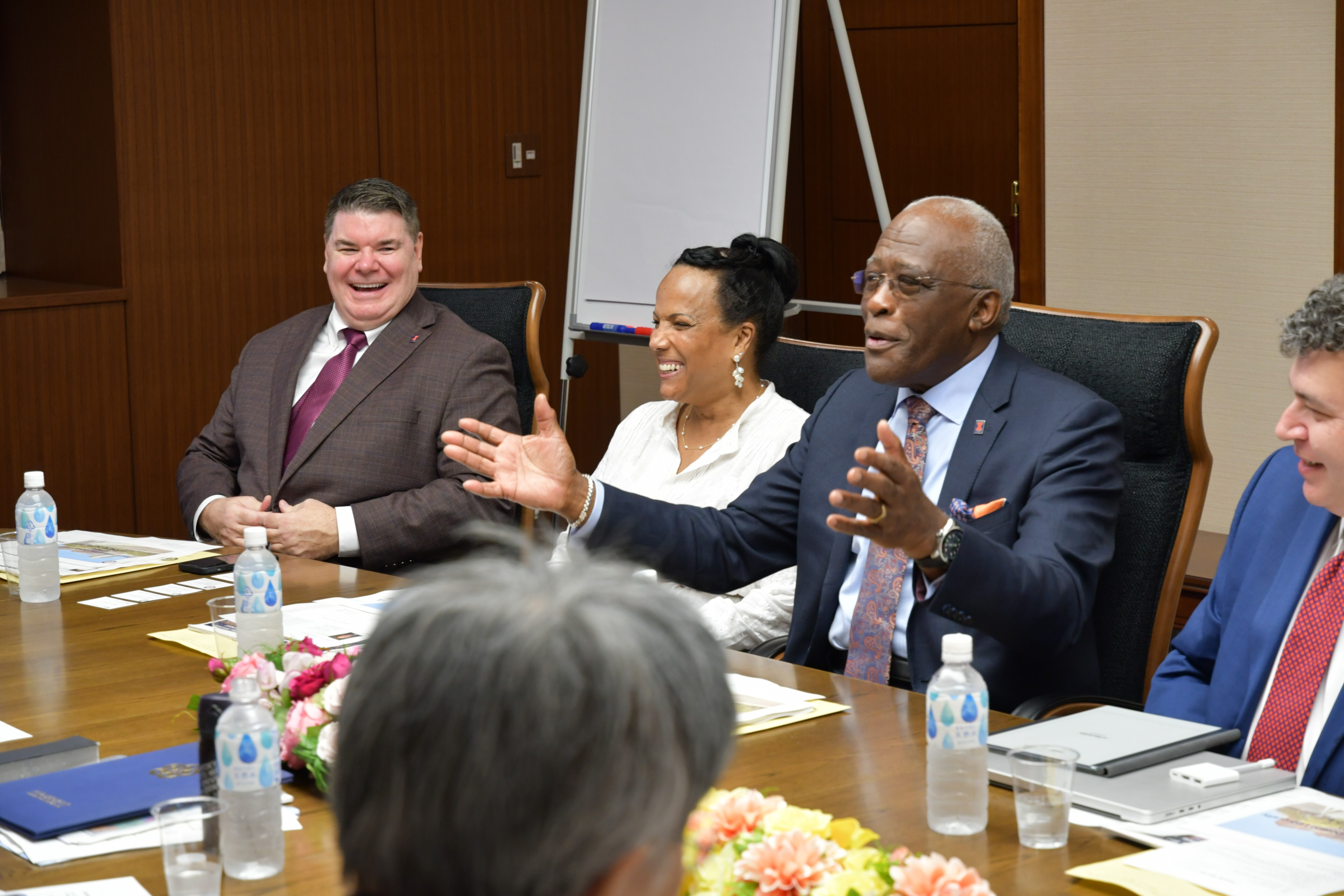 On Friday, 8 September 2023, a delegation from the University of Illinois at Urbana-Champaign (UIUC), headed by Dr. Robert J. Jones, the Chancellor of UIUC, visited Tokyo Medical and Dental University (TMDU) for an introductory meeting with President Tanaka and TMDU faculty members to discuss possibilities for future collaboration with UIUC's Carle Illinois College of Medicine (CI MED).
CI MED is labeled as "the world's first engineering-based College of Medicine," and as TMDU plans to integrate with Tokyo Institute of Technology in 2024, CI MED representatives approached the presidents of both TMDU and Tokyo Tech about exploring options for a new medical-engineering partnership. The result was a visit to Tokyo Tech by members of the UIUC delegation on 7 September and then to TMDU the following day.
The visit to TMDU consisted of two parts, Session I and Session II, and was attended by six members from UIUC and six members from TMDU.
After opening remarks by President Tanaka and Chancellor Jones, Session I was conducted by Vice President and Executive Officer Tomohiro Morio (TMDU) and Dean Mark Cohen (CI MED), respectively, and concerned education and research at both TMDU and CI MED. Dean Cohen also explained about a new consortium related to engineering and medicine.
In Session II, over lunch, the participants exchanged opinions on the initiatives both parties introduced in Session I and discussed issues and possibilities concerning future collaboration.
On the day of the event, a typhoon hit the Kanto region and the weather was stormy, but the visit was a pleasant one from beginning to end regarding the future development of both universities and the promotion of medical-engineering collaboration.