This is "student life" in our department!
In this page, we will show you the small essays written by foreign students (both of postgraduate students & research students) in our department.
You can see the "student life" in our department through the essays!

ここでは,当分野の留学生(大学院生,大学院研究生)による,手記をご紹介いたします.
当分野での留学生生活が垣間見れるものと思います.
My life in TMDU (Jiang Mengtian 2022.8.30)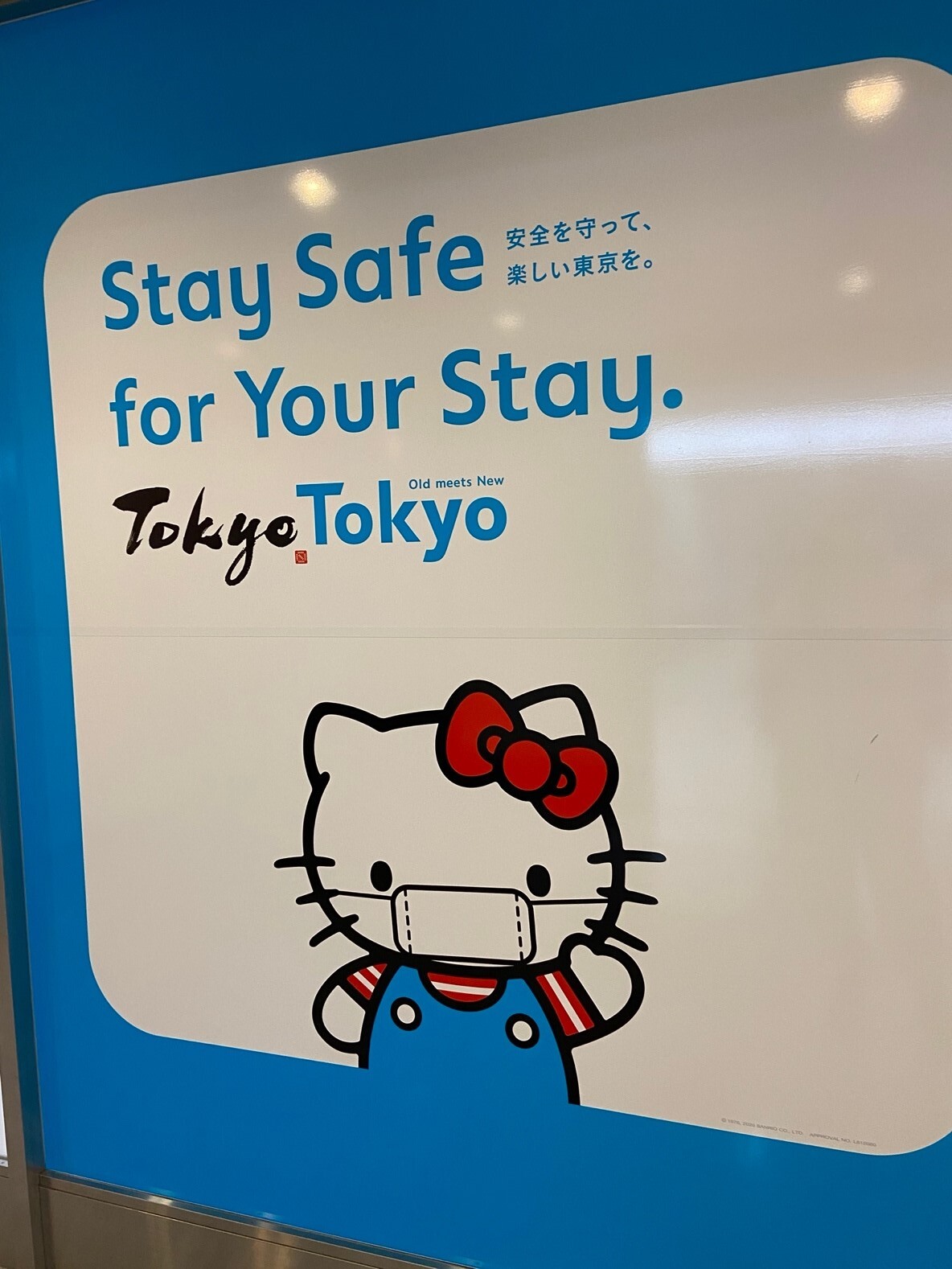 When I arrived at Narita airport on January 6th,2021, there was a Hello Kitty with a mask on a poster saying'stay safe for your stay' and this was my first impression of Tokyo, warm and cute. So does my impression of Tokyo Medical and Dental University. I participated in Japanese classes and dental clinical practice in my first year. With time went by, I learned a lot. These days, with the help of my supervisor I started my research. I am very lucky to have every teacher and friend in TMDU. I have met beautiful sunset, heavy snow, typhoon and cherry blossom here and I am looking forward to feel more in TMDU.
Meeting with a brand new self ( Zheng Jingpu 2022.8.30)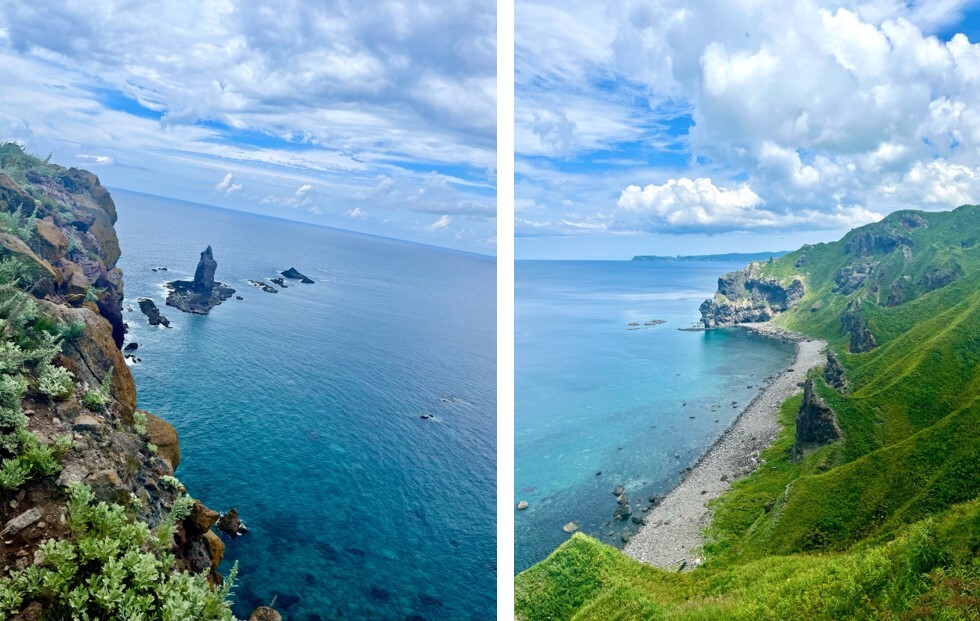 "The secret of change is to focus all of your energy, not on fighting the old , but on building the new." So as the Socrates said.

Before I came to Japan, I was delayed for a long time because of corona virus. The future was so unpredictable but attractive at that time. I was worried but never lose hope chasing my dreams. Fortunately this year I finally came to the TMDU which often appeared in my dreams. Teachers are all really nice and so as the department members. Everything goes smoothly as I hoped. Not only did I meet with a lot of interesting new friends by Japanese class and inter-school activities, but also I learned professional knowledge through wonderful lectures and courses. For me, every day is a different experience with new progress.

I hold a renewed passion for scientific research with the guidance and help from the supervisor. Although there always be storm and wind in the future, I'll never be afraid and plunge ahead. I believe all of us should act quickly and seize the time to study, with the knowledge to create our own brand-new, with the knowledge to create a better future. So let's cherish the present and embrace the tomorrow.
My life in TMDU (Ding Zhiyuan, 2022.04)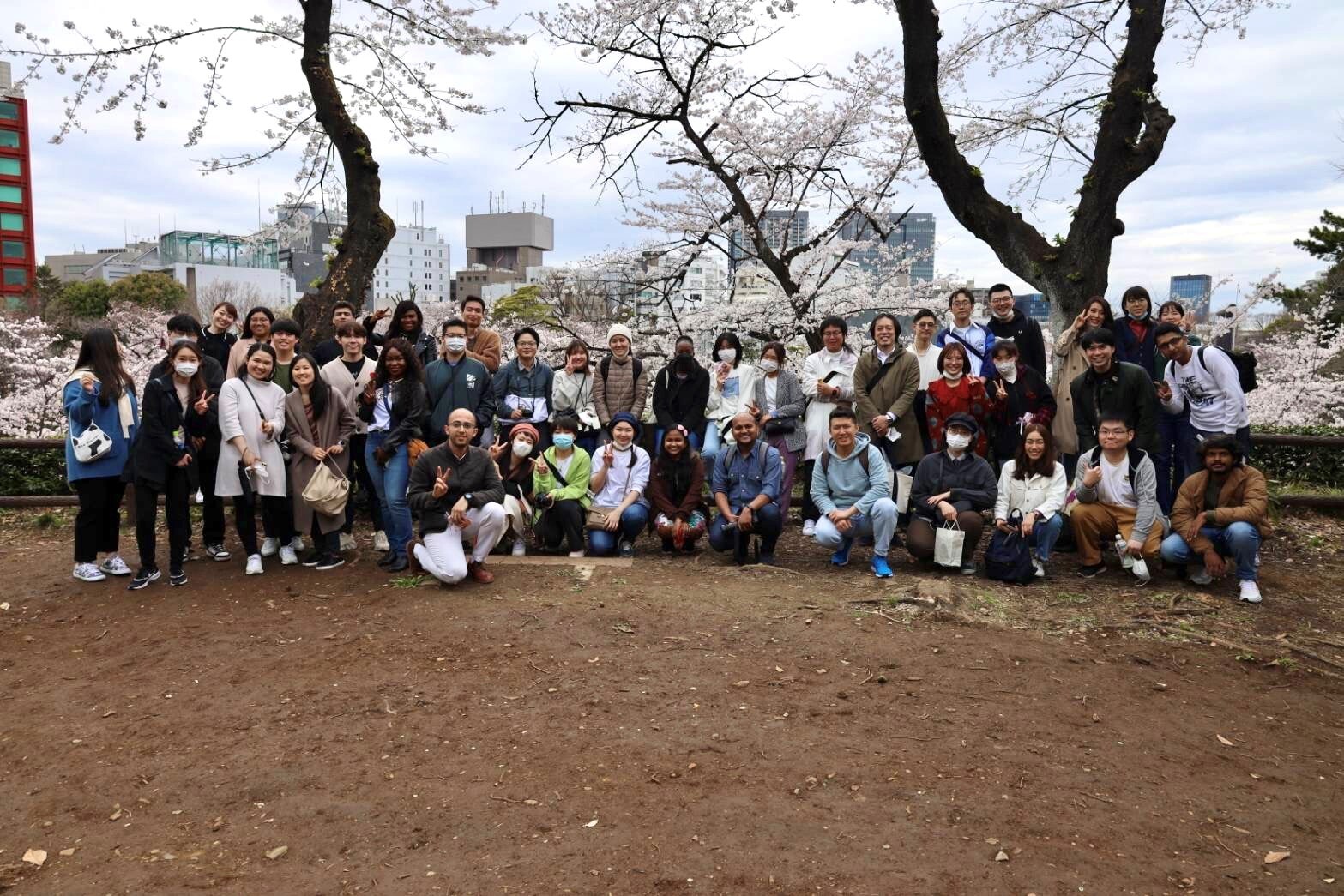 This is the second spring I have had since I landed Japan. Beautiful cherry blossoms, warm breeze, even gentle drizzles, are the same as last year, but I have thrived at TMDU, not only as a student, but also as a member of the community.
TMDU offers a great academic support. I enjoy the seminar a lot. At first I felt intimidated by the fact that I have to face lots of difficulties on the academic research, but later, as I learned the sparks of inspirations the seminar has brought to me, I began to build up confidence. And I know for sure what I've learned will pave a more solid way for my academic career.
Beside the academic support, I also appreciate a lot the embracing community TMDU has created. I became closer to Japanese culture and made many friends in the Japanese class. I met people from different part of the world and befriended with them at Hanami and other special events the school has organized.
My department knitted me with the school. All the teachers and seniors are so passionate about their research that encourages me to dedicate more into my studies. They have helped me with their open hearts on my study as well as my life. The fear of living in another country shedded away. I felt welcomed, embraced, and cherished.
I am so honored to be a member of TMDU and I will keep pushing on my future doctoral career.
Our Journey Is the Sea of Stars. (Li Yajie, 2022.04.01)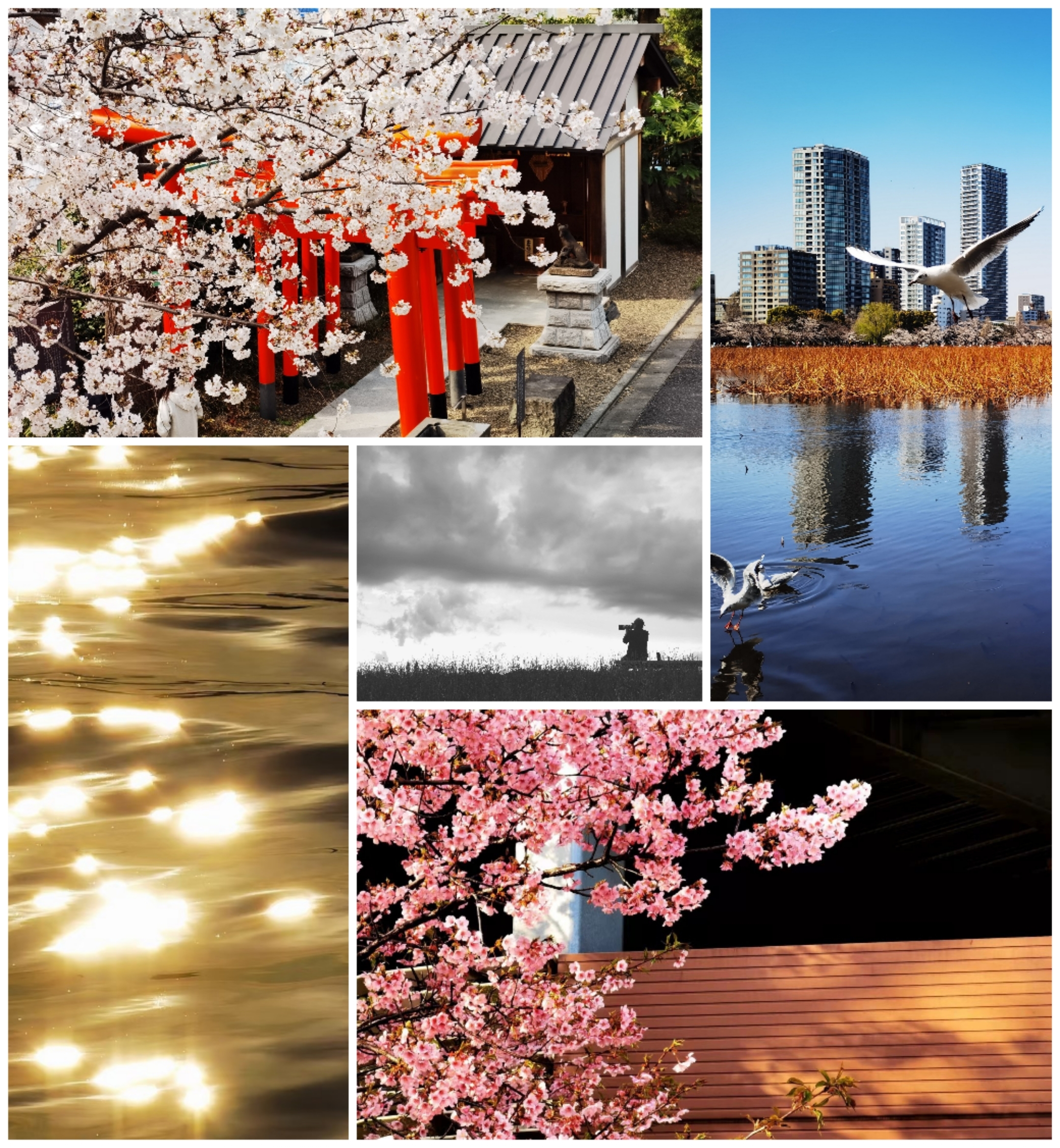 A person must often reflect and think about himself when he is young and make corresponding changes, otherwise he will drift with the tide all his life. So I am writing this essay on my first day as a true graduate student, not only to remember the past year in this department, and also to present it to myself as a gift to begin my journey of PhD for the next four years with great expectation.
When I was an undergraduate, I heard about world-leading medical level in Japan, so I majored in Dentistry and minored in Japanese, during which I developed a strong interest in Japanese culture. When I learned that I could continue my study in such a famous school, I was full of gratitude and enthusiasm.
Life must meet but not once. Although it's my first time to go abroad alone, after I came here, I found that all the teachers and classmates here are very kind and warm-hearted. When I'm afraid to communicate with people from different countries, they would like to take the initiative to care about you and be willing to make friends with you. And also, I was worried about the difficulties in life caused by the different language and culture, but obviously I was overthinking it, none of them existed because they are willing to help you in any way they can. I would have had a hard time getting through this special period without them.
In terms of study and research, it is very important to have an independent, flexible, innovative, forward-looking and broad-minded perspective, then put it into action actively, my supervisor taught me that. There is no doubt that direction is more important than speed. Before l come to Japan, I told myself that the opportunity to become an international student is too precious to waste, I must cherish it and strive to become a bridge between different countries in dental or other fields.
For the future, whether it is to be a good dentist or to live a good life, I truly believe that the things that can only be paid off through long-term efforts will make a real leap in life. "Thorn" and "throne" are similar words in English, which means that only those who have stepped through the thorns deserve to wear the crown, isn't it?

In a word, I am truly grateful to all the people and things I have met here. If you are lucky enough to join this big family, you will start the journey of the sea of stars, congratulations.
Cherish the moment and keep fighting for dream (Xu Huichuan, 2021.10.19)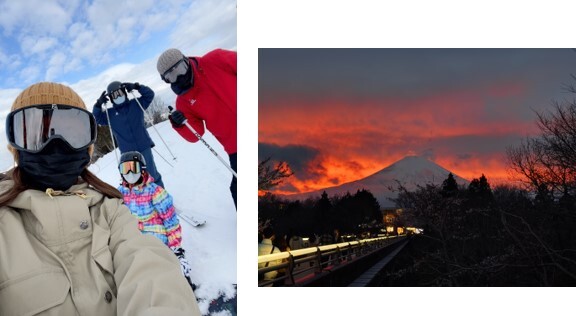 When I was a college student, I got to know that TMDU is an university with the superior dentistry and high academic reputation. With yearning for the university and love for scientific research, I became a research student of Removable Partial Prosthodontics Department in 2020. Unfortunately, The COVID-19 prevented me from entering Japan until November 2020. However, I joined Japanese courses and regular meeting of my department at home. I have been fortunate to meet many new friends and colleagues by these opportunities.
After I got to Tokyo, the real life of studying abroad began. I prepared for doctoral entrance exam, read a lot of research papers, presented my research experience to join the research team. In general, I think it is busy, challenging but interesting and rich.
In the past semester, I enjoyed the research atmosphere in the lab, and teachers and seniors are totally professional in there research field. At the same time, all the people I met here are quite kind to me. Mostly, I do not need to worry about any problems with the help of them.
How time flies. Although I still have a long time to study in Japan, I must cherish the time to learn more and finish experiments and papers rigorously. I hope to have a deeper experience of Japanese culture in the next few years as well. I am look forward to every day in the future at TMDU
New start (Qu Wenrui, 2020.09.03)
Last year, I came to Japan with full filled curiosity. Since long time ago, I have always wanted to spend a period of time living in an unfamiliar country. So when the opportunity came,I made the decision without hesitation. To be honest, I feel greatly honored to be a graduate student of the Department of Removable Partial Prosthodontics. As a new member of the department,I am always surrounded by warm and kindness . Everyone is very enthusiastic and actively help me. Being a graduate student here became one of my turning points to a better life.

When I started working as a clinical assistant, I was often confused because of the unknown patient's treatment history and information, at this time, my clinical tutors WADA sensei and ARAI sensei always told me all the information I need to know, including the procedures and purposes of treatments. With their help, I quickly made connections of the knowledge that I learned before. It's these small details that moved me a lot. Also, I finally understand why professor WAKABAYASHI sensei always insist on the experience of foreign students' clinical work. Moreover, so far, I learned a more important thing for my life is patience. When we look into the people around us,it would be easy to find all of them made their life methodically. Have to admit,I still too young to plan my life well. Like people always says," If you are too hurry, you will lose the beauty along the way".

You can't imagine how thoughtful the school would be. They have free Japanese language class which meets your needs in different language stages. I enjoyed a lot with all my foreign friends. We shared classes, tours even traditional Japanese festivals. With their accompany,I haven't noticed how quick time flies. More than that, during past months I also travelled lots of places of japan. It's so exciting to hear the different stories about the views, households even foods.

I'm now a 1st year PHD student. With all the love arounds me, I'm quite confident about my future both life and academy. Thanks a lot to all the people around me. I would be more fearless and concentrated in the following days.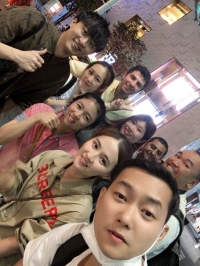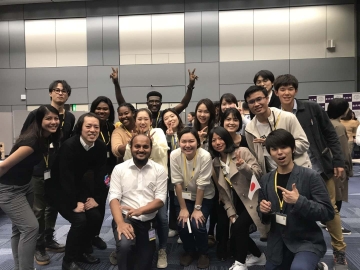 Student life in TMDU(Wu huaze, 2020.07.27)
With the purpose of PhD degree, I came to TMDU and joined the Department of Removal Partial Prosthodontics as a research student in 2019. At the time when I arrive the campus, all kinds of feeling welled up in my heart. Happy for coming to such a well-known university, exciting for having chances to meet different people, anxiety for the potential inconvenience caused by my poor Japanese.

In this half year in TMDU, I went to the clinic as an assistant, joined the Japanese language class and prepared for the entrance exam for the PhD Program. Everyday was busy but I did learn a lot. Teachers in clinic are patient and peers in lab are friendly. All of them are hardworking and professional. I can see the passion and desire for research in their eyes.

It deserves to be mentioned that TMDU has a special language class. It is for those who have difficulty with Japanese. In this class we have many chances to contact with Japanese culture. So lucky me, all my worries are for nothing.

Time flies like an arrow, now I pass the entrance exam and start my PhD program. I really cherish such opportunity and look forward to the future in TMDU.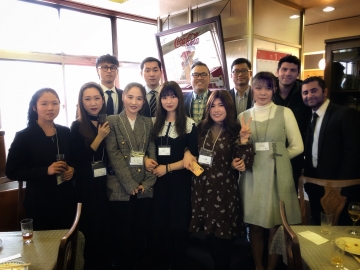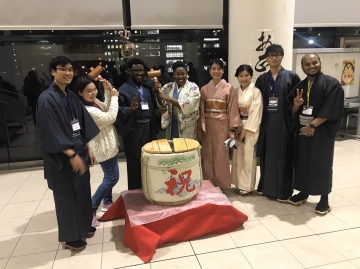 Getting out of the comfort zone to the land of the rising sun(Amr Gamal, 2020.05.10)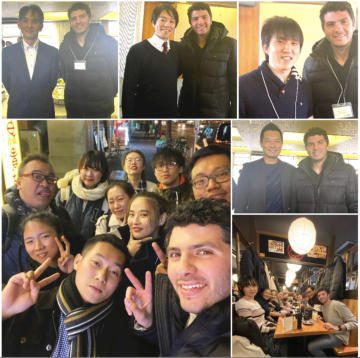 Fear, anxiety, hope, and passion were the mixed feelings I felt since I knew I got a fully funded Ph.D. scholarship to pursue my Postgraduate studies at one of the highly ranked universities all over the world in Japan. Nevertheless, I decided to get out of my comfort zone to face my fears to study abroad. Japan is known for its unique culture on the social and historical levels and that's what attracted me more to get to know it.

Time flies like an arrow, it's been one year since I arrived japan and I still remember my first impressions about the first day when I arrived. It took my breath with its natural beauty, cleanliness, and the people's politeness. I've passed through many difficult times especially in my first year due to social and cultural differences. They were tough for me, but I've learnt a lot of new things and adapted to the new situation which completely reflected on my attitude and self-confidence. I do owe a lot to my international friends and my supervisors who helped me a lot pass through those difficult times. After my first year, I can say that I do love the Japanese people, they're so friendly and so helpful. They're hard workers at a professional level in all the majors I knew what pushed me further to learn more and more from them.

I'm really thankful for all the ups and downs I've experienced since I came here. Without them, I wouldn't be the one I'm today and if the time took me back, I would pick up japan again to pursue my studies!
Diversity to similarity; the experience of my student's life(San Win Thant, 2020.04.25)
This year, I have noticed more than the usual amount of emotions and opportunities for reflection. The life of a Ph.D student is just studies, hardworking and smart working but it is also fun and best part of one's life. As the old saying goes, "life is a journey with full of struggle things and unity is the strength". Also my Ph.D student's life is with the different kinds of obstacles.

Removable Partial Prosthodontics, our department is the home for everyone who has eagerness to learn for Prosthodontics. Each and every single member in our department has unique ability. They all support me with their warmly help. Therefore, I can bravely face to those obstacle things until now because of their reinforcement. As I am one of the international students in here, I got a chance to learn a lot of things such as about different cultures, languages, personal development, carrier opportunities and so on.

Studying abroad means exploring the new places and making friends all over the world. Japan, new place teaches me how to survive and the different life styles in daily routine. I got here a lot of international friends and they share with me about their countries such as cultures, foods and different education systems and so on. Talking with different people is seeing the different worlds. It also drives me how to approach the good social communication.

For academic part, I have learnt how to conduct a good research theme and interdisciplinary work, many lectures for both of research and clinical practices. For clinical training, I had a chance to do observation on chair-side, laboratory work and hand-on course from skillful RPD's members who have fully passion. In my depressed time, the teachers and friends give me strength to ahead forward. That is also the advantage of team work and symbolic of family. And, I got that time and self-management, work-life balance in my student life. These are the worth values in my student life.

In sum up, as long as I know base on my years, even we all have different manners and attitudes, we help each other, support each other and care each other to reach our final destinations together for whatever reasons. Therefore, diversity to similarity is one of the critical features for better conditions of human society.

Study abroad, meet better yourself(Lyu Huaxin, 2020.03.31)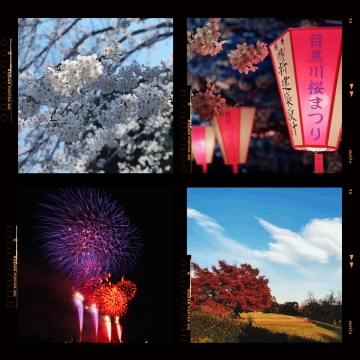 All experience is the wealth of life. At TMDU, I feel an atmosphere of rigor and innovation, teachers' profound and academic attitude make me feel excited. Everyone here is moving step by step towards their goals, they are excellent and hardworking. In such an environment, you will unconsciously want to work harder.

Students here are from different countries, even though the different languages and cultures, we share and help each other, discuss the progress and methods of the research. In spare time, we always talk about foreign cultures, at the same time, I also try to introduce some Chinese culture and cuisine. The teachers and seniors are very friendly, for us, being in it is as warm as being in a big family. When mentioning some difficulties to overcome in studying abroad, in addition to living habits and language communication, what you may think is how to eliminate loneliness. This problem is well solved, we have lots of opportunities to meet new friends, the college often organizes events on special holidays.

The beautiful Tokyo and pleasant climate are perfect for us to have a relax after a week of study, cherry blossoms, Autumn leaves, fireworks display. Finally, I hope everyone's life is as bright as fireworks.
Confront your battle with confidence (K Zin Myint Oo, 2020.01.14)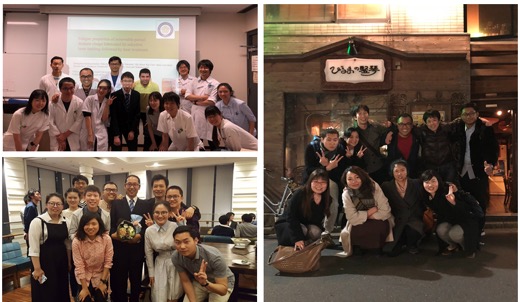 First of all, I feel greatly privileged to be accepted as a graduate student of the Department of Removable Partial Prosthodontics. My deepest gratitude goes to all members with a warming heart and welcoming hand. Being a graduate student there became one of my turning points to a better path.

To be honest, I was used to be a weak-minded and easily depressive person, so have struggled much to get a good sound sleep at night. However, since I've belonged to the RPD department, I have become a person with responsible, confident, and self-esteemed because of RPD's members' kind support, caring, guidance, and encouragement in my Ph.D. journey at Japan. Their behavior and attitudes taught me to appreciate every single gratitude to what I encountered, also changed my mindset to be positive and not reluctant of to be failed; which drives me to a person what I am right now.

As you know, studying abroad is not such an easy journey; trying to adapt to somewhere new far away from hometown and families we love. I would like to say I was lucky enough to get such continuous support from my department's members during my study abroad in Japan. Through gaining generous support, I could comfortably pass through all the struggles, loneliness, and challenging study in Japan. Furthermore, I've gained a lot of experience and knowledge about the research, and the clinical procedures, and had a chance to learn from the expert faculty members with regards to prosthodontics. These are the best benefits that I have ever gained throughout my life.

I am quite inspired by each RPD' member, who is hardworking, independent, responsible, and always passionate about their work. Studying here for almost 4 years, shaped me into to be such alike of them. I am really overwhelmed with gratitude for their help. I totally believe that my experiences and knowledge earned from Japan would be advantageous for me to confront every battle that will be waiting ahead in the future.
Student life in a new land (Hein Linn Htat, 2019.12.23)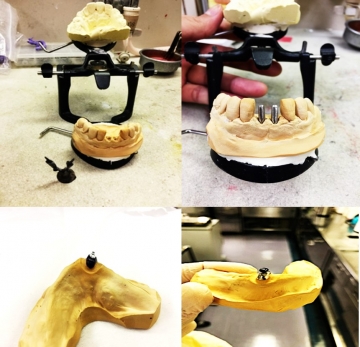 Being a student in a foreign country is one of the most beneficial experiences in life. Students can have good opportunities to study foreign languages and learn good habits and culture from the new lands. Japan is my favorite country, well known for the politeness of the people, and is one of the most technologically advanced and the safest country in the world. I decided to go to Japan for my further studies.

In April 2015, I started to learn Japanese at a Japanese language school and then I joined Tokyo Medical and Dental University according to my plan. I chose the Removable partial prosthodontics department because I heard from my senior that I would get a chance to assist in the clinic and also do laboratory works for real patients. I have always wanted to learn about prosthodontics clinical and laboratory procedures. I began my studies as a research student before I entered the Ph.D. course.

It is a good challenge for studying and working together with different people from different countries. I appreciate that the Japanese are extremely hard-working and punctual. All teachers and students come to the university and start their clinical work from 9:00 to 17:00. After the clinic, some continue to do their laboratory works and some research until late at night. I had learned so many things from my department, especially prosthodontics laboratory skills, which I had never learned before.

One day, I got a chance to make a metal post and core from an assistant professor when I was assisting him in the clinic. I learned how to make the post and core from my tutor and I did very carefully from waxing up to casting and till the end. I was so excited when my teacher tried on the metal post and core. It was a good fit without any problems. After a few months, when I was assisting the teacher, we met that patient again together, he showed me that this patient was using the post and core I made. Though I had made many laboratory works back in my country for patients, I felt so honored because the post and core that I made all procedures by myself could be used perfectly in a Japanese patient.

I am confident that when I graduate from this department, I can perform wonderful clinical and laboratory skills, have creativity in the research field and could implement the knowledge wherever I will be. I want to encourage students from all over the world to experience our removable partial prosthodontics department.
"HOME" (Hla Htoot Wai Cho, 2019.11.19)
A home is the place where the people live with their family such as parents and sibling together. A home which gives you comfortable and safe. At home, everybody relaxes, safe, and enjoys what they deem best because everybody knows who we stay with; such as family. Therefore, everywhere can be a home at least there is a family.

For as foreign student like me, I do believe in second family. In October 2016, I came to this department for my further study. At that time, I have had a lot of uncertainness such as can I fit in this department or can I harmonize to other people? Because we all have language barrier. We're misunderstood each other for first few months. But they're never gave up on me as same as I was. So I tried to spend more time with them and started to create the new bonds and friendship. Teachers and students are really kind. Every time, they tried to find a way to made good relation with the foreign students. So we; foreign students and them; Teachers and students from our department had that same passion to run that connected us. That makes me happy. That makes me courage.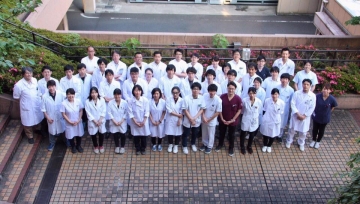 As I said, I do believe in second family. A family that loves. A family that cares. A family that not relate to you. That all comes from the friendship. Friendship is certainly not about who you've known the longest. It's not about how many hours or years you've spent together. Especially when you are studying abroad and you are miles away from your family, the friends you have become your second family, the family that you choose. They are the ones you share everything with, celebrate special days with, laugh and cry with, get sick and get well with.

A place where family stays safe and together is called home. As a foreign student, feel safe and relax is the important matter for their studying program. Here in japan, friends are my second family. In this department, all faculty members are second family for me because we made a bond, we made great friendships, we laugh together, we celebrate special days together that creates the family spirit. As a result, we all became like a family then our department became a home where I can feel safe.
Spring, Summer, Autumn, Winter--- My Four Seasons Here (Zhao Qian, 2019.10.24)
The sky is blue, pitch blue. The blue sky brings me the new life here, in this department. I receive a warm welcome and get to know all of the kind and excellent mentors and colleagues. Exactly like in spring, the weather becomes warm, trees turn green, flowers show their buds, I open the first page of my study life here, packed with loads of hope.

The bright sun takes over the absolute authority of the sky, loudly declaring it is summer. After a heavy rain that scours Tokyo for a whole night, fresh earth gives off its refreshing fragrance. But mixing with this aroma from nature, I smell my sweat odour, because I have spent a few months thinking of the theme for PHD research. Although it is tough, I see blossoms on the road, in the tree, here and there, with their colours reflecting in my eyes, sparkling in my heart.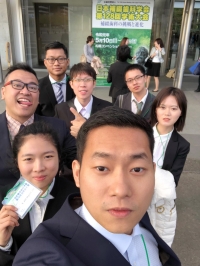 Leaves take off green and put on their golden coat. Autumn decorates the campus with a massive scarlet carpet. This is the season I enjoy the best, not only attribute to the comfortable temperature and amazing views, but also because I make progresses in study and engage in conferences and activities. It is gorgeous but short, however, worth expecting.

When chill pierces my skin, deeper and deeper, all the way into my bone, I realize it is winter. Tokyo is bleached out of the red colour of autumn, petals perish. Snow is rare here, but this winter, I see it. I hate winter, it is tremendously freezing, I doubt if I could survive it, I confront the greatest dilemma in study. While I feel wavered and confused, a snowflake dances in the air, into my hand, and then melts. I raise my head and notice even on the coldest days of winter, the sky is blue, the sun is shining. My mentors, seniors and colleagues are those who support me to push through all the pains to become the best person that I can be.

Life is a journey, full of good things and obstacles. I believe eventually, I will pick the sweetest fruit, from the tree that stands at the destination.