Introducing the M&D Data Science Center - A center of gravity for biomedical data science in the world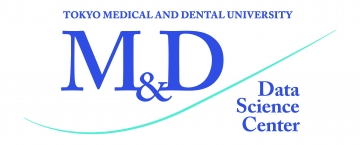 900,000 patients are treated at Tokyo Medical and Dental University every year. It has amassed an enormous trove of clinical data with untapped potential to advance biomedical knowledge and improve the quality and efficacy of healthcare.
On a mission of digital transformation to mine its wealth of data for biomedical insights, M&D Data Science Center was established in April 2020 as Japan's new hub for AI-driven biomedical data science center.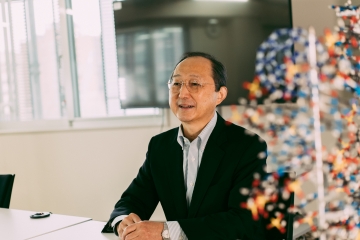 When I started trying to headhunt experts to lead the medical and dental data science, I found there are very few data scientists and statisticians with the right background and skills to explore biomedical data using AI. So, an important objective of the Center is AI and Data Science education to train the next generation students. TMDU is now establishing a pioneering graduate program of AI education that will serve as a model medical data science program in Japan.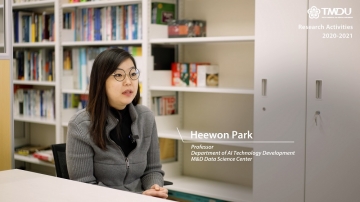 The department of AI Technology Development led by Professor Heewon Park studies artificial intelligence technique, especially explainable AI, that play a key role in uncovering disease mechanism based on complex biomedical data. Our mission is to develop novel AI and machine learning methodologies that attain statistical accuracy and better interpretability, simultaneously.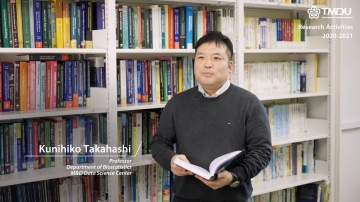 The department of Biostatistics led by Professor Kunihiko Takahashi has a central role in medical investigations as the science of data. Its aim is to develop methodologies for data analysis focused on medical, dental and healthcare applications, and will collaborate on practical research.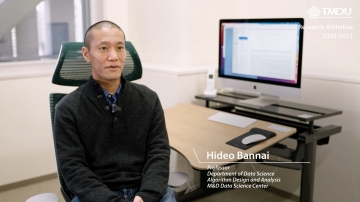 The department of Data Science Algorithm Design and Analysis led by Professor Hideo Bannai studies algorithms, which are an essential component of data science, especially for handling large data sets. Its aim is to design algorithms and data structures that are both effective and efficient, in order to help manage and analyze various types of medical data.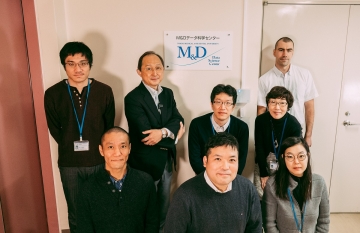 The datasets are too large and complex to be analyzed by humans, so we need to use AI and powerful computing and storage platform. The Center combines state-of-the-art data infrastructure with unprecedented access to supercomputing facilities.
I previously led the University of Tokyo's Human Genome Center. M&D Data Science Center is a real opportunity to take the groundwork from the Human Genome Center's supercomputer SHIROKANE. Further, we are involved with the nearly-exascale computing power of supercomputer Fugaku. We are running "COVID-19 host whole genome project" and "the project for unravelling origin of cancer and diversity by large-scale data analysis and AI technology" on Fugaku. We have created a world-top powerful platform for biomedical data science.
We are a center of gravity for biomedical data science in the world.