TMDU's International Collaboration and Education
Sharing expertise and groundbreaking research around the world
Our international exchange activities in research and education are based in three centers, in Ghana, Thailand and Chile. We further promote educational collaboration with Harvard Medical School, Imperial College London and Australian National University. We also affiliate with 85 other schools in 27 countries.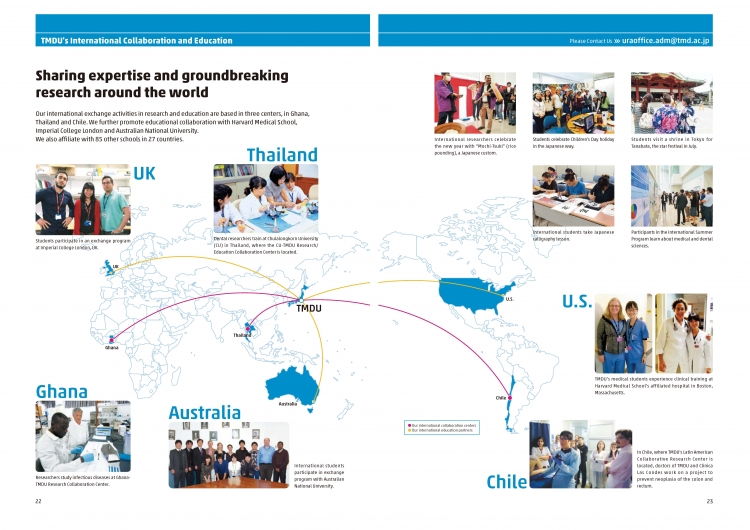 PDF Download
Our international collaboration centers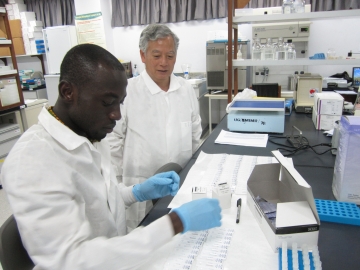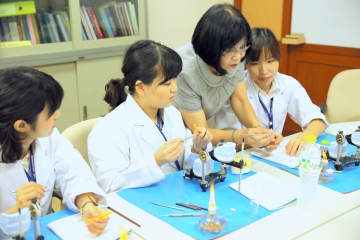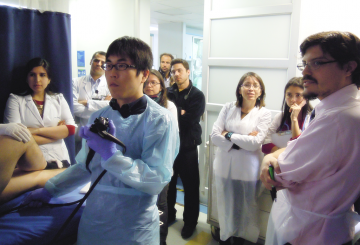 Our international education partners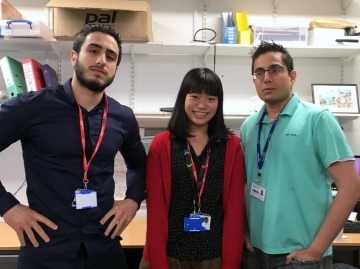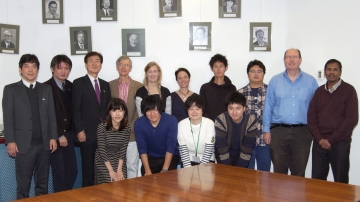 US
TMDU's medical students experience clinical training at Harvard Medical School's affiliated hospital in Boston, Massachusetts.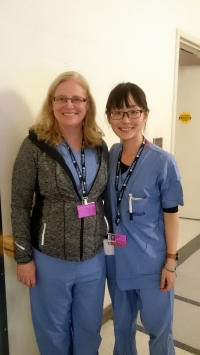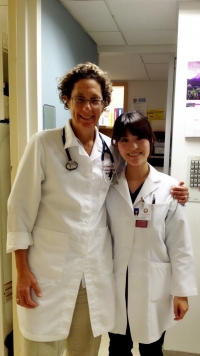 At TMDU