Therapeutic applications of supramolecular polymers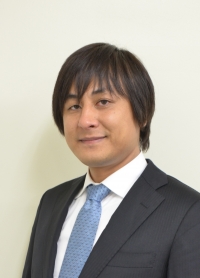 After graduating from the University of Tsukuba in 2010, I worked at the Institute of Advanced Biomedical Engineering and Science at Tokyo Women's Medical University as a postdoctoral fellow. In 2011, I started my career as an Assistant Professor in the Department of Organic Biomaterials at TMDU. My field of expertise is polymer chemistry and materials science, and I have been studying material-based modulation of cellular functions and the treatment of diseases. In particular, my current research interests involve the therapeutic applications of cyclodextrin-threaded biocleavable polyrotaxane,a supramolecular polymer, in which the polymer chain is threaded through numerous cyclodextrinrings.

Recent studies have revealed that cyclodextrins exhibit therapeutic effects against several diseases, such as Alzheimer's disease, atherosclerosis, and lysosomal storage disorders, by the incorporation of lipids and sterols into their hydrophobic cavity. My previous studies revealed that polyrotaxanes act as intracellular delivery carriers of cyclodextrins, and the polyrotaxanes exhibit superior therapeutic effects in Niemann-Pick type C disease compared to cyclodextrins (Sci. Rep., doi: 10.1038/srep04356; J. Control. Release, doi: 10.1016/j.jconrel.2017.11.016). Additionally, the methylated ß-cyclodextrin-threaded biocleavable polyrotaxanes are found to induce autophagy and autophagic cell death through the intracellularly released methylated ß-cyclodextrins-mediated induction of organelle stress. Currently, several collaborative studies are being conducted to investigate the therapeutic effects of polyrotaxanes on other metabolic diseases and the modulation of cellular functions by polyrotaxanes. I expect that polyrotaxanes will prove to have a significant role in disease treatment and fundamental research.