Report on Nov. 14 2017 (Day 1)
IFDC2017 Report (Day 1)
The first half of this session, the lecture "Periodontal regenerative therapy for teeth preservation", demonstrated regenerative therapy using various biomaterials and modalities with clinical case experiences and current scientific evidence. The second half, a hands-on practice"Basic training of periodontal surgery"using pig jaws, gave the participants an opportunity to learn and practice the techniques required in flap surgery under the assumed clinical situation: deep periodontal pockets in lower molars.
This session was performed with the great and courteous facilitation of Assistant Professor Koji MIZUTANI (Department of Periodontology), with four more instructors: Drs. Shogo MAEKAWA, Mizuki NAGATA, Kosei YANO and Mayu HASEGAWA.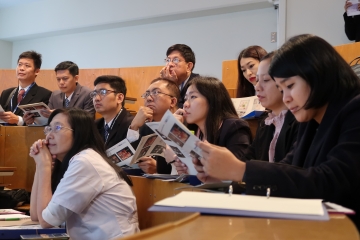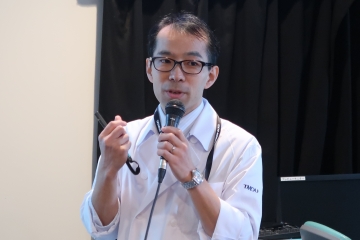 The lecture "Implantology" was performed on the first day of this course. The contents were mainly concerning examination and diagnosis for dental implant prosthetic treatments. These are definitely considered the most important and indispensable procedures for obtaining successful outcomes for not only patients but also physicians. All attendees were very enthusiastic over the 150-min lecture given and appeared satisfied with the exciting discussion that followed.