Report on Nov. 15 2017 (Day 2)
IFDC2017 Report (Day 2)
Starting from an opening address by the world-famous "Bondodontist",
Professor Junji TAGAMI, the group had an hour lecture on "Direct Composite Restoration-the present and future-" by Assistant Professor Keiichi HOSAKA (Department of Cariology and Operative Dentistry).
After the academic and yet humorous lecture, participants received the
hands-on session "#22 Direct Composite Crown" facilitated by Dr. Hosaka.
During the hands-on, they could actually create the whole tooth #22
using Japanese state-of-the-art dental materials (2-step self-etch
adhesive and universal flowable composite).
This session was supported not only by the doctors written above, but also
with the sub-instructors: Drs. Daisuke ARAOKA, Yusuke KUNO, Shigeki
UCHINUMA, Kazuhide YONEKURA and Mayu HASEGAWA.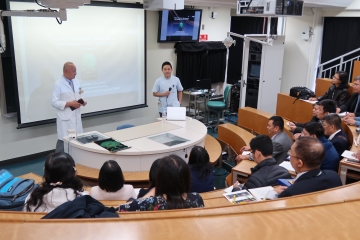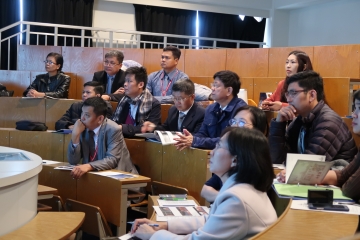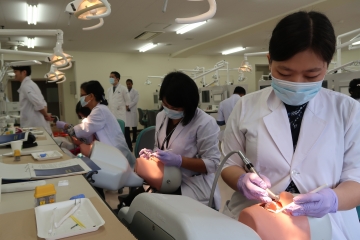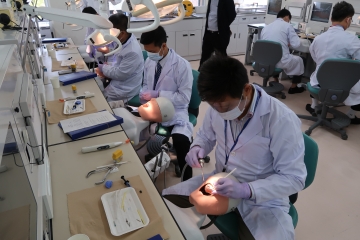 On November 15th, 2017, IFDC/EECD participants joined the lecture of "Glass Fiber Reinforced Composite Resin Post and Core" and hands-on session titled "#11 Direct resin core build-up method using custom core form" given by Junior Associate Professor Wataru KOMADA with sub-instructors: Drs. Kazuhisa FUJITA, Mariko KUBO, Yoko ISHIKAWA and Kiriko SUGANO.
In this session, participants used Core build-up material (CLEARFIL DC CORE AUTOMIX ONE) and Glass fiber post (CLEARFIL AD FIBER POST); both of them are essential materials for current direct resin core fabrication.
Knowing usage of these materials well would help dental professionals' daily clinical procedures.