Latin American Collaborative Research Center (LACRC) Tokyo Medical and Dental University, Santiago, Chile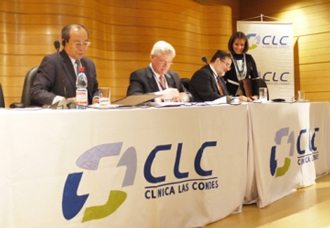 TMDU Colorectal Cancer Screening Project: Expanding from Santiago to Other Cities in Chile, and from Chile to Ecuador, Paraguay, and Brazil
The Latin American Collaborative Research Center (LACRC) was established in 2010 by an agreement between TMDU, the Ministry of Health of Chile, and Clinica Las Condes (CLC), the most advanced hospital in Chile.
Three TMDU professionals — an endoscopist, a pathologist, and a molecular biologist — are concentrating their work at LACRC on advancing a national colorectal cancer screening project and cancer research.
Until 2013, 7,500 participants from three cities, including Santiago, Valparaiso, and Punta Arenas, were involved in this screening program and cancer was detected in 60 individuals. Furthermore, other cities, including La Serena (Coquimbo), Osorno, Antofagasta, will join this screening project in 2014. The endoscopists who will participate in the national project will be trained at the Chilean-Japanese Institute for Digestive Diseases of Hospital Clínico San Borja Arrarán in Santiago, and TMDU will give each trainee that successfully completes the course a certificate that will allow participation in the relevant national program.

In a related project, TMDU has been collaborating with the Ministry of Public Health of Ecuador since 2012. Every August, TMDU professors visit Quito and provide a one-day TMDU sponsored conference on digestive diseases. In addition, LACRC staff members visit Quito several times a year to provide a one week training course at the Pablo Arturo Suarez national hospital. Other than Ecuador, other Latin American countries including Paraguay and Brazil, are preparing same project and TMDU will support them.

Another important connection between TMDU and South America is that six 4th year TMDU medical students are sent each year to CLC and the University of Chile for a 5-month internship. These internships began in 2010, and a total of 22 students have thus stayed in Chile as researchers during their project semester. To be sure, the students enjoyed the culture, food, and climate that Chile has to offer as well as the work they were able to do in the lab.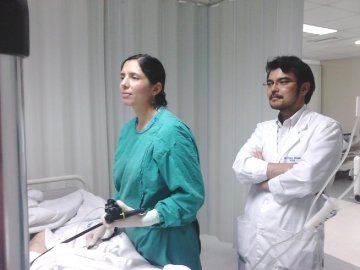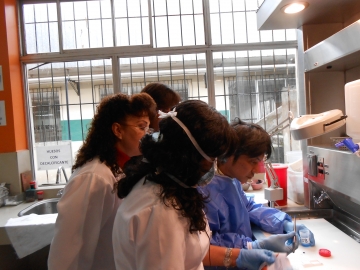 News (2009/07/15)
Newsletter