AY2021 International Course for Clinical Dentistry (ICCD) Level 3
The international exchange session (Level 3)
On 15th December in 2021, the international exchange session of Level 3 was held between SWU and TMDU.
This time, both schools' students attended a session of a clinical course for postgraduate students at TMDU, named "Essential Expertise for Clinical Dentistry" (EECD).
EECD AY2021:
https://www.tmd.ac.jp/english/international/globalization/southeast-asia_2_/EECD7.html
First, both undergraduate and postgraduate students were divided into some breakout rooms and discussed diagnosis and treatment planning for a case suggested by an international postgraduate student.
Then, they returned to the main room bringing presentations to share in small-group discussions and to consider how to approach treatment planning. Undergraduate students could also actively participate in the presentation and discussion, focusing not only on the treatment procedures, but also learning to be more globally and culturally conscious.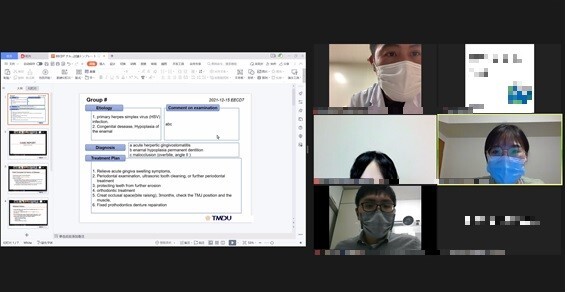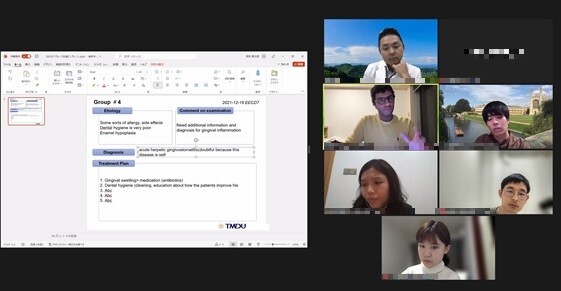 After the session of EECD, only the ICCD participants joined a small breakout room and attended an online lecture regarding direct resin-bonded fixed dental prosthesis utilizing digital technology by Dr. Hatayama Takashi, a project assistant professor from the Department of Cariology and Operative Dentistry in TMDU. Students were able to learn the new treatment method and technique.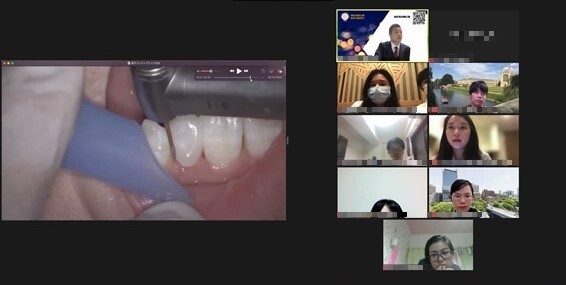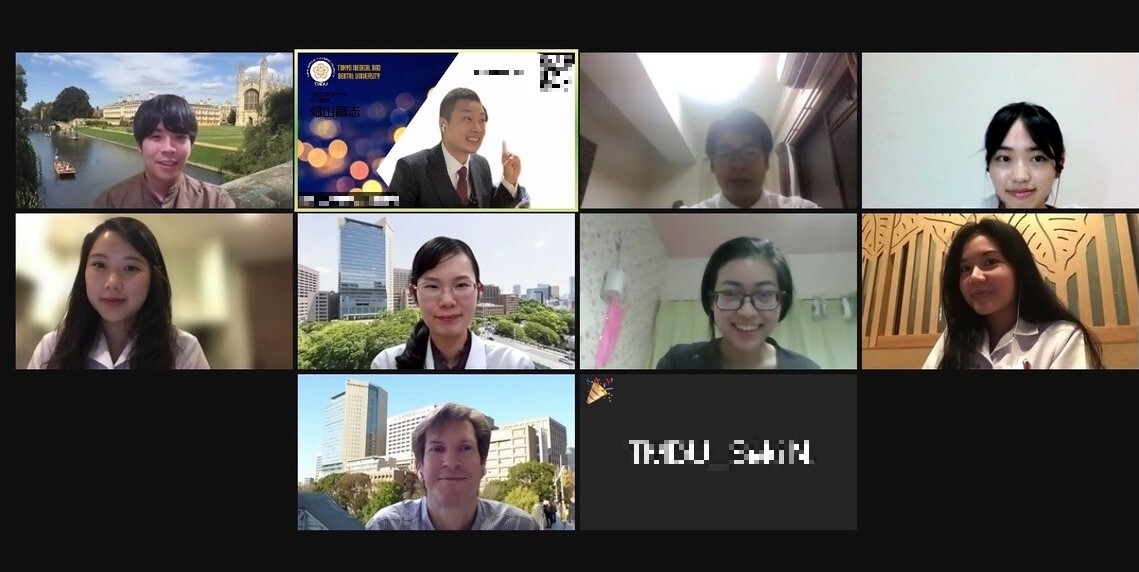 The ICCD international sessions of this academic year have ended with EECD. Beyond academic school years through undergraduate years, students of both universities are expected to have matured together as dental students and to work internationally together from now on.