AY2021 International Course for Clinical Dentistry (ICCD) Level 2
The international exchange session (Level 2)
On 24th September in 2021, the international exchange session of Level 2 was held between SWU and TMDU.
First, both students attended an online lecture regarding the relationship between periodontal disease and systemic diseases by Dr. Mizutani Koji, an assistant professor from the Department of Periodontology in TMDU and a lecture regarding how to write an article by Prof. Janelle Moross, an associate professor and Dr. Seki Naoko, a junior associate professor from the Institute of Global Affairs in TMDU.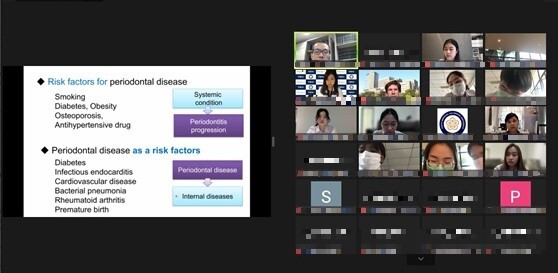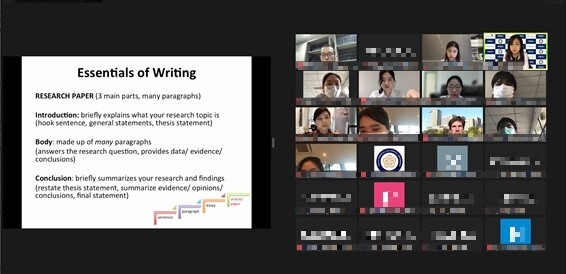 After the main room session, breakout rooms were prepared, and participants had small group discussions about the relationship between periodontal disease and systemic diseases and wrote short articles. In recent years, attention has been focused on the relationship between the oral cavity condition and systemic diseases, so students could exchange opinions knowing it was based on evidence (EBM).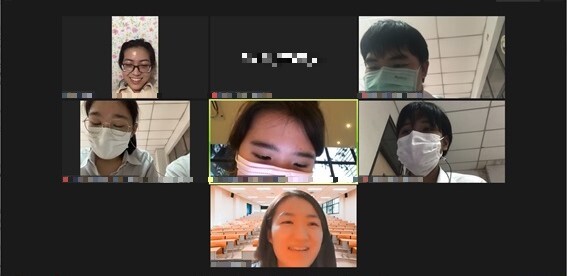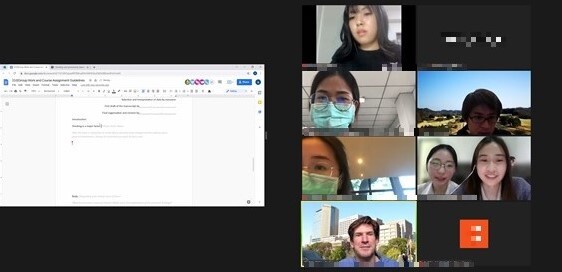 Finally, they came back together to the main room and reported on their progress, shared their opinions and research. After they received feedback from Dr. Mizutani, they continued to keep in touch online and improve their articles in the following week. Dr. Mizutani and Dr. Richard Foxton, a part-time lecturer in TMDU, gave them written feedback allowing them to deepen what they had learned in this session and realize motivation of continuing to study together beyond their academic years.

This course will continue in Level 3. Beyond academic school years through undergraduate years, students of both universities are expected to mature together as dental students.