School of Health Care Sciences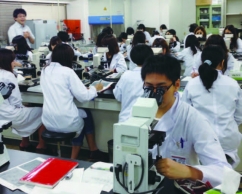 Education for prospective leaders
The philosophy of the School of Health Care Sciences is based on sound knowledge and a high moral and ethical standard. We aspire to the development and personal training of health care professionals who possess originality and creativity in their ideas. The school offers professional education in nursing science and laboratory science based on an interdisciplinary approach.