In order to enrich and revitalize educational research, this system allows for the establishment and operation of special courses and research sections within the institution.
This system allows for the establishment of 'courses' or 'research sections' within Tokyo Medical and Dental University. It was created to enrich and revitalize educational research at our institution through funding from private companies and other organizations. 'Contributed courses' are provided within undergraduate programs while 'contributed research sections' are established within labs and research centers. All expenses related to contributed courses and their attached research sections, including the salaries of faculty members and costs associated with research and travel, are covered by the contributing organization.
*Though the duration of these programs is regulated to be from 2 to 5 years, contracts can be renewed to increase this duration.
* When contributing expenses for the establishment of a contributed program, the total costs necessary for the entire duration of a program must essentially be delivered as a lump sum.
However, in cases when a program's continuation is certain, payments may be broken down based on amounts necessary per fiscal year.
Related Information
Japanese
1. Application Procedures for Establishment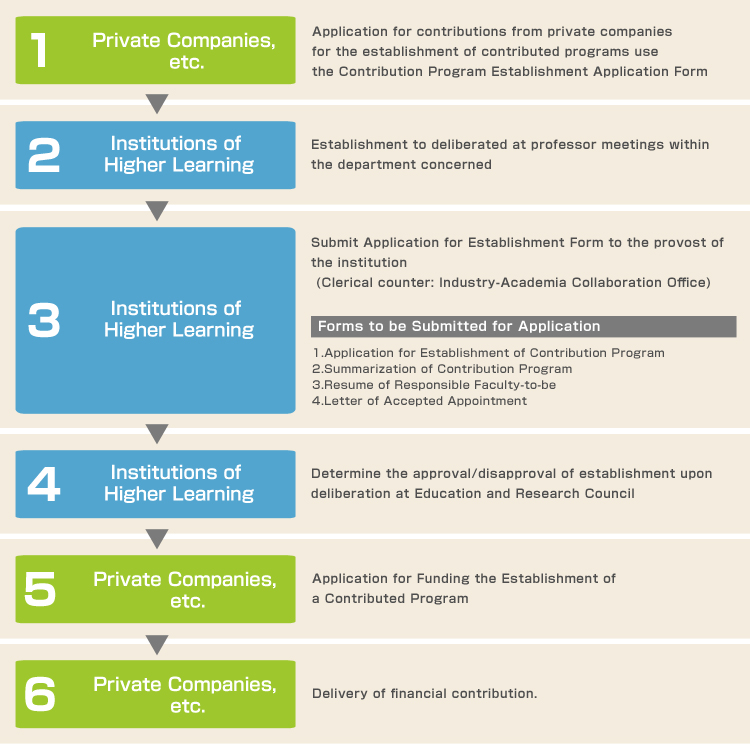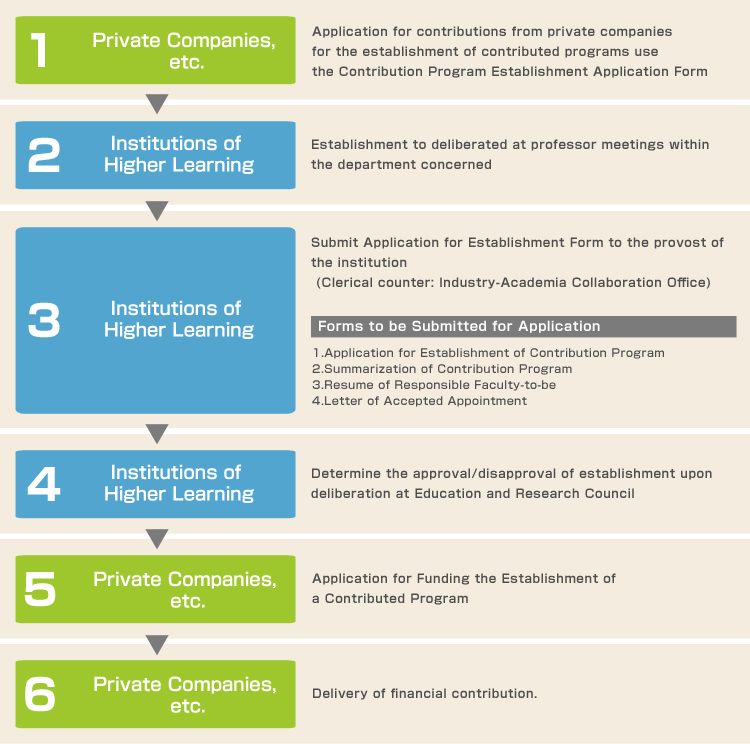 * The expenses necessary for the establishment of a contributed program will be received as part of a contribution based on the Regulations for Handling Commissioned Research, etc. National University Corporation, Tokyo Medical and Dental University (Rule No. 78, 2004)
Related Information(Japanese)
Handling of patents related to inventions and discoveries made by the faculty members of contributed programs shall follow the National University Corporation, Tokyo Medical and Dental University Regulations for Employee Inventions and Discoveries (Rule No. 241, 2004)
Related Information(Japanese)
Japanese