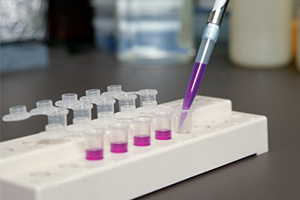 For safe and proper research
The Research Safety Control Office plans and coordinates the safety controls for a variety of experiments. It allows researchers to execute their experiments in a safe and appropriate manner. This 'variety of experiments' includes experiments involving animals, experiments on gene recombinant organisms as well as experiments on pathogenic microbes and specific pathogens, Etc. Upon executing our duties, the Research Safety Control Management Committee (Rule No. 73) will deliberate on the important issues regarding research safety controls.
Description of responsibilities and organizational chart for the Research Safety Control Office
The filling out and submission of various types of applications and registration forms is required before undertaking an experiment. This section will explain what types of applications and registration forms are required for different types of experiments. It also includes information on how to acquire and fill out the appropriate forms.
Q&A offers explanations of Frequently Asked Questions (FAQs).