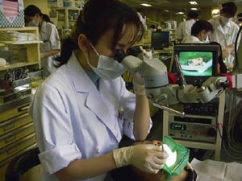 Endodontic therapy has changed greatly in the last few years. Microendodontics using surgical stereoscopic microscope, root canal preparation by nickel titanium files, a new genaration electrical root canal apex locator..., and so on. Microendodontics changes from
"uncertain endodontic therapy"
to
"secure endodontic therapy"
by looking to expand in the bright field. We will introduce this Microendodontics.
Stereomicroscope came to be used in the medical area for the first time in the 1950s, is now used in ophthalmology and neurosurgery in the 1960s. Use of stereomicroscope began to spread, particularly in Europe and the United States in the field of endodontics from 1990s. This device had been introduced to the surgical endodontic therapy initially, but it is also used in general root canal treatment.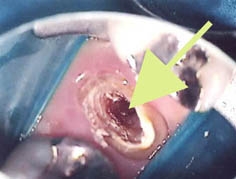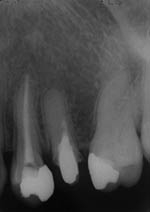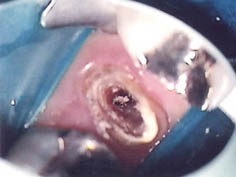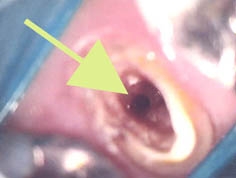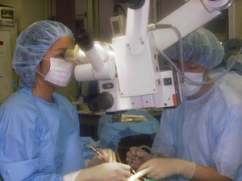 In conventional apicoectomy(not using microscope), the success rate of surgical endodontic treatment was common at 60-70%, because many endodontists relied on sense of the finger in the narrow bone cavity,. You can now treat more secure and accurate, expanding brighter field of view by using a stereoscopic microscope, to carry out the Microsurgery using a special ultrasonic retrograde chip and micro-mirror.
Success rate of apicoectomy by Microsurgery has increased to more than 90%.