---
---
Merry Christmas & Happy Holidays
---
Parasite of December
---
Strongyloidiasis
---
A 48-year-old woman was admitted to a hospital because of a long-term diarrehea with anemia. Colonoscopy revealed multiple erosions of mucous membrane of colon. Histologically, inflamatory cells infiltration was predominantly observed.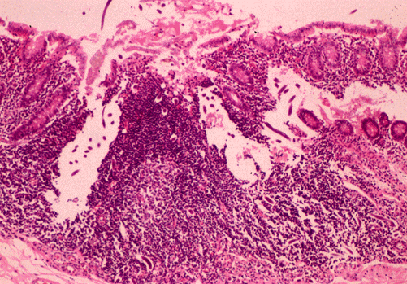 156'j
---
At high power magnification, transverse and longitudinal sections of small larvae were found in the lamina propria and submucosa.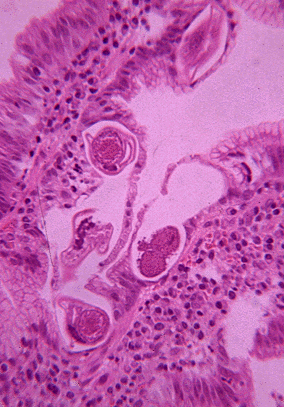 137'j
---
In her sputum, many rhabdiform larvae were detected.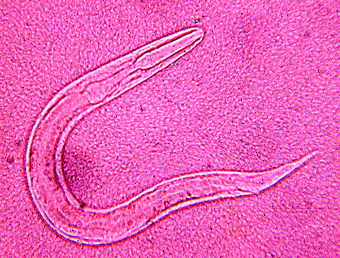 117'j
---
She was also positive for ATL (Adult T cell leukemia) antibody, and has lived in Okinawa Prefecture for 25 years. Hyperinfection sometimes occures in immune compromised hosts, and may cause fatal.
---
December 1995

November 1995

October 1995

September 1995

---