Welcome to the Meguro Parasitolgical Museum,
the world famous museum of parasites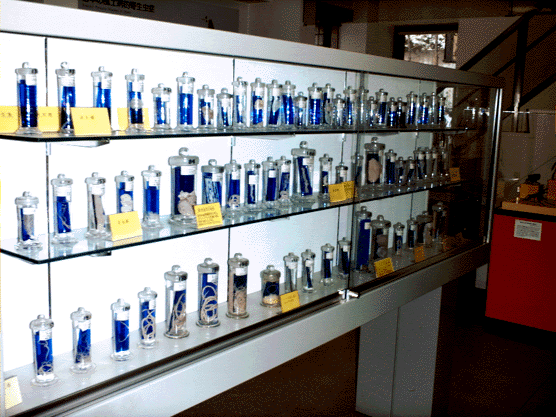 On your right-hand wall, the residential locations of each parasite are visualized.

You can also find many beautiful panels each providing a life cycle of the representative parasites. I am sure you realize how wonderful the parasite's world is.
---
---
---
---
---
---
---
---
---